Definition of critical tests
Complying with legislative obligations regarding food contact materials can be very costly, especially when there is a lot of variety in the formulation of the different products (both in materials and in additives).
Therefore, we need to prioritise and focus our efforts to verify compliance, based on the information that is available to us.
Description of services related to the definition of critical tests
The services we offer you at AIJU are:
 Examination of the documentation provided by the client.
Benefits in the definition of critical tests
Generate trust in your products
We certify the validity of the analyses we perform
Ensure you comply with current legislation
 The design of a test strategy gives our customers a clear economic advantage due to the cost savings involved.
 We have extensive experience and know what requirements apply to your product, as well as how to tackle them.
 Our testing laboratory is equipped with numerous instrumental techniques that allow us to cover a wide range of determinations. We put accreditations at your disposal that endorse the validity of the numerous analyses we carry out each year.
How we define critical tests
The client sends us all the documentation. Once we have reviewed it, we lose no time in forwarding a testing strategy that takes two main issues into account.
 the applicable legislative requirements.
 the customer's needs.
Confidence in the definition of critical tests
Our extensive knowledge of the legislative landscape and of the most  sought-after and critical issues provides our clients with the confidence they need to design their testing strategy.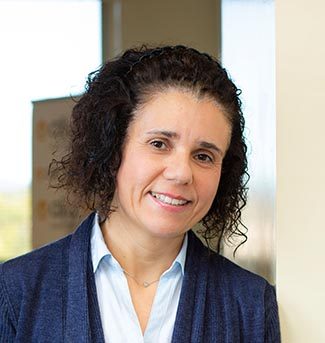 Luisa Marín
Definition of critical tests
+34 96 555 44 75