TESTS IN TOYS
Given the vulnerable nature of children, the audience to which toys are aimed, must comply with extremely strict requirements. Depending on the market to which they are aimed, both at European and international levels, there are many laws and legislation that toys must comply with.
Technically, a toy is a product designed or intended, exclusively or not, to be used for play by children under the age of 14. This definition is contained in Directive 2009/48/CE of 18 June 2009 on toy safety, which is the most immediate legal environment for such products within the European environment.
Toys are part of a child's home environment. Just as their design, features, and functions have evolved, so have the required safety requirements.
AIJU offers you a global service with the aim of helping you with your needs insofar as the sale and/or control of toys in the international and national market is concerned.
Toy testing laboratory services
Our clients are toy manufacturers, importers, distributors, market administration and control authorities, developers of new products, etc., and AIJU provides a complete range of services intended to cover all their different issues and needs.
Tests according to European toy safety standards EN 71 and EN 62115
We perform tests to assess the compliance of toys, including electric toys, with current European regulations and other legislation. This will allow our clients to check their compliance with the safety requirements of Directive 2009/48/CE on toy safety, and other European regulations. Read more
Tests according to international toy safety standards ISO 8124, ASTFM F963, etc.
At the AIJU laboratory, we perform safety tests for different international markets, making it easier for you to market your toys by applying regulations from the United States, ISO and from other countries. Read more
In compliance with European legislation, all products must be safe and must not present any risk, or only minimal risks, compatible with the use of the product and considered admissible while respecting a high level of protection of the health and safety of persons.
Toys may present risks deriving from the failure to comply with regulations, undetected risks from a previous test, risks detected by consumers, etc.
Do you want to know the extent of these risks for children in real and probable situations which may occur while they are at play? AIJU offers you the vision of our toy safety experts to help you assess the level of risk of your toys, depending on the children for whom they are intended.
Risk assessment makes it possible to identify and assess the dangers the product might entail through the level of risk (critical, high, medium, low) associated with each of them. With this service you will be able to detect and minimise the risks and dangers of your product before making it available to consumers. Risk assessment is a very useful tool for making decisions as to the risk management measures you should take, and the scope of such measures.
Child safety experts apply methodologies developed by AIJU to assess the risks of your toys.
CONTACT PERSON Mª Cruz Arenas – proyectosseguridad@aiju.es
Ruling on labelling and instructions
Directive 2009/48/CE on toy safety requires toys to include warnings for their safe use. These warnings must be clearly visible and legible on the toy, on an attached label or on the packaging; some of them may be included in the instructions leaflet that comes with the toy.
By consulting the experts at AIJU you will be able to know the legal texts that must be present on the toy or that must accompany it, before it is manufactured.
AIJU offers you the following services:
Revision of the labelling of your toys
Revision of the instructions manual
Translation into different languages
Revision of the labelling of electric toys
AIJU also offers a labelling and instructions review service in accordance with other international standards.
CONTACT PERSON Juan González – seguridadonline@aiju.es
The classification of toys according to age (age grading) is decisive in order to know which requirements will apply to the toy.
Taking the ISO/TR 8124-8 "Age determination guidelines" and other international consultation documents as their reference, AIJU's toy safety experts will help you to determine the age for which your toy is intended, according to technical regulations. AIJU is a member of the ISO 8124/ WG 7 "Age determination" working group, which studies age grading for the different types of toys, depending on the type of game and the level of development and knowledge of children in the different age groups.
Knowing the age grading of a toy will make it possible to determine the applicable requirements for that toy according to the different safety regulations, thereby minimising market risks and avoiding product recall problems.
CONTACT PERSON Juan González – solicitudlab@aiju.es
Toy/not a toy assessment (grey area)
Sometimes, there may be doubts as to whether certain children's products are or are not toys. Knowing whether a children's product is a toy or not is very important, because that fact will allow us to determine whether or not the product is protected by Directive 2009/48/CE on toy safety, with all the consequences that this entails.
AIJU's toy safety experts will help you determine whether or not an article is a toy. With this service you will identify if your product is covered by Directive 2009/48/CE on toy safety.
CONTACT PERSON Juan González – solicitudlab@aiju.es
REACH documentation management for toy manufacturers
The REACH regulation (European Regulation No. 1907/2006) is the most important legislative relating to the use of chemical substances in consumer products. The obligations it imposes affect the manufacturer of the substance and the user thereof, with the aim of not allowing products to be placed on the market that contain substances whose use has not been authorised.
This regulation is especially important for toy manufacturers, among many other products. Manufacturers must be able to manage the documentation required to verify compliance with REACH obligations.
At AIJU we help you to manage this documentation through the following services:
Establishing validity and acceptation criteria for the available documentation by suppliers.
Establishing supplier evaluation criteria and actions to be followed.
Review of company documentation for the exchange and compilation of supplier information.
Tests under REACH and others
The reasons for deciding to carry out tests can vary: the probability that a specific substance may be found on a product, lack of awareness, customer requirements, etc.
SVHC substances (Annex 14 of the REACH regulation) are known to be of particular concern due to their characteristics – they are carcinogenic, mutagenic, toxic to reproduction, persistent in the environment, bioaccumulative – or because they may entail other dangers (effects on the endocrine system, for example). The use of such substances requires a special authorisation, and some of them have restricted use for certain applications (Annex 17).
Substances such as phthalates, cadmium, lead, azo dyes are the most frequent substances in most consumer products, and they are also the most in demand in terms of toy testing. Thanks to such tests, not only will you be able to guarantee the safety of your products, you also ensure they comply with the obligations imposed by your customers.
The services we offer at AIJU are:
Phthalates tests.
Azo dyes and colourants tests.
Cadmium and lead tests.
Volatile substances tests (benzene, toluene, etc).
Organotin compounds tests.
Polycyclic aromatic hydrocarbons (PAHs) tests.
Cr(VI) tests.
Bisphenol A tests.
Other substances restricted by the REACH regulation
CONTACT PERSON Luisa Marín/Sandra Segura – quimicos@aiju.es
Certifications and seals on Toys
AIJU is the only Spanish notified body for Directive 2009/48/CE on toy safety. As a notified body, AIJU has the necessary competence to issue CE-type certificates for toys, guaranteeing their conformity with the requirements of the Directive, in a completely impartial and independent manner.
The CE marking indicates the conformity of a toy, or a product, or equipment with the Community obligations that affect the manufacturer or its authorized representative within the European Union, and that the marketed product in question complies with the mandatory legislation on safety requirements.
Member States may not limit the marketing and roll-out of products that carry the CE marking, except in proven cases in which the product does not comply with the regulations. The marking must be affixed before the marketing and roll-out of the product.
The CE mark must be visible, readable and indelible, either on the toy and/or product or equipment itself, or on the packaging, with a specific font size. For example, when a toy bears the «CE» marking, this means that it complies with the applicable provisions of the applicable Directive. This means that no toy can be marketed if it does not bear the "CE" marking.
Benefits of our tests on toys
By performing safety tests on your toys at AIJU you can:
Guarantee that your toys comply with current legislation.
Avoid sanctions and product recalls.
Prevent children from suffering accidents due to a lack of safety of your products during use.
 At the international level, the toy must comply with different standards and regulations. At AIJU we help you expand your markets and internationalise your company.
 Generate trust in your brand and tranquillity for your company. The consumer needs safe toys. Ensure that your brand is the best guarantee for the market and the consumer.
 Facilitate the decision making process for your suppliers or throughout the manufacturing process.
 Identify possible non-compliances in the safety of your toys before it is too late, avoiding unnecessary costs.
 Minimise errors during manufacture.
 Control your toy suppliers or monitor the market.
 Vulnerable consumers such as children do not take as much care as adults do. Minimise the risks your toys may present for children.
Toy safety facilities and technical staff
Our facilities for testing the safety of toys cover a surface area of 2,000 square metres.
Our complete equipment, which simulates the different parts of the child and their activity at play, helps us test your products and assess possible dangers to which children may be exposed.
Additionally, cutting edge equipment for chemical analysis and determination measures the various compounds and toxic substances that may be present in toys.
AIJU's technical team has a long track record and experience (more than 30 years) guaranteeing a global vision and the best approach for the testing of your toys.
Thanks to the participation of our experts in the European CEN TC 52 "Safety of Toys" standardisation committee, we are able to offer tests according to updated standards with verified criteria:
CEN/TC 52 WG 3 "Mechanical and Physical Properties".
Working group on the mechanical and physical properties of toys. This working group develops the EN 71/1 standard, which specifies the requirements for and the methods used to test the physical and mechanical properties of toys (for example: dangerous points, sharp edges, folding mechanisms, drop test, projectile energy, etc.), as well as requirements governing packaging, markings and user instructions.
CEN/TC 52 WG 11 "Interpretations and proposals for improvements in EN 71-1, EN 71-2, EN 71-8 and EN 71-14".
Working group responsible for proposing criteria for the interpretation of standards EN-71/1: Mechanical and physical properties, EN 71/8: Activity toys, swings and slides, and EN 71-14: Trampolines for domestic use.
CEN/TC 52 WG 5 "Chemical properties".
Group of experts on chemical properties. It is responsible for revising standards EN 71-4, 5, 7 and 13, and it approves and debates the decisions taken in the TG 2 on EN 71-3.
CEN/ TC 52 WG 5/TG 2 "Migration of certain elements".
The EN 71/3 standard that is being developed in this working group establishes the requirements for and methods used to test the migration of certain chemical elements from toy materials (paint, varnish, lacquer, printing ink, modelling materials, graphite materials in pencils, liquid ink in pens, metallic materials, polymeric materials, paper and cardboard, textiles, wood, etc.), which are susceptible of being licked, chewed or swallowed by the child.
CEN/ TC 52 WG 12 "Interpretations and improvements of chemical standards in the EN 71-series".
This working group debates the criteria for the interpretation of the standards in the EN 71 series, which include chemical requirements and tests.
CENELEC/TC61 WG7(IEC TC 61 MT 26) "Electric toys"
We participate in the International Committee that draws up safety regulations for electric toys.
ISO 8124/ WG 7 "Age determination"
We participate in the International Committee which studies the age grading for the different types of toys, according to the type of game and the level of development and knowledge of the children in the different age groups.
First accredited laboratory
We are the first laboratory to be accredited by the ENAC (National Accreditation Entity) according to ISO/IEC 17025 to carry out tests on toys (accreditation nº 6/LE016).
Our professionals work under a commitment to confidentiality, ensuring that your proposals for new toys are treated as absolutely confidential. We are backed by a track record of more than 30 years.
We offer the guarantee of our knowledge which is updated with European criteria.
AIJU offers you a global vision of the toy value chain. Not only are we safety experts, but we also have an in-depth understanding  of the toy industry and its manufacturing processes.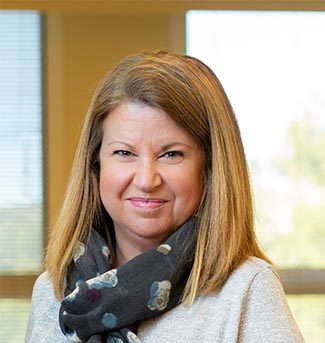 Karina Pernías
Tests on toys
Tel: +34 96 555 44 75